The Autry Museum recognizes the importance of collaborations and partnerships with Native nations and Indigenous communities and peoples to further promote meaningful relationships and foster proper representation within the museum. We invite you to read more about some of our most recent collaborations, updates, and activities within the Repatriation Department.
---
San Manuel Band of Mission Indians Grant: 

In the fall of 2018, the San Manuel Band of Mission Indians awarded the Autry Museum with the largest gift the museum has received from any Native nation or community. The Autry has ambitious plans to expand access to Autry collections for Indigenous communities with the goals of 1) identifying what needs to return home and 2) providing caring and thorough guidance throughout the repatriation process. The Autry is immensely grateful to the San Manuel Band of Mission Indians for recognizing the direct impact that these efforts have on Native communities and for funding our ability to continue to strengthen and expand these efforts. More information about the grant and its impact can be found at: https://theautry.org/press/largest-grant-ever-from-native-community.
---
The Growth of the Repatriation Team: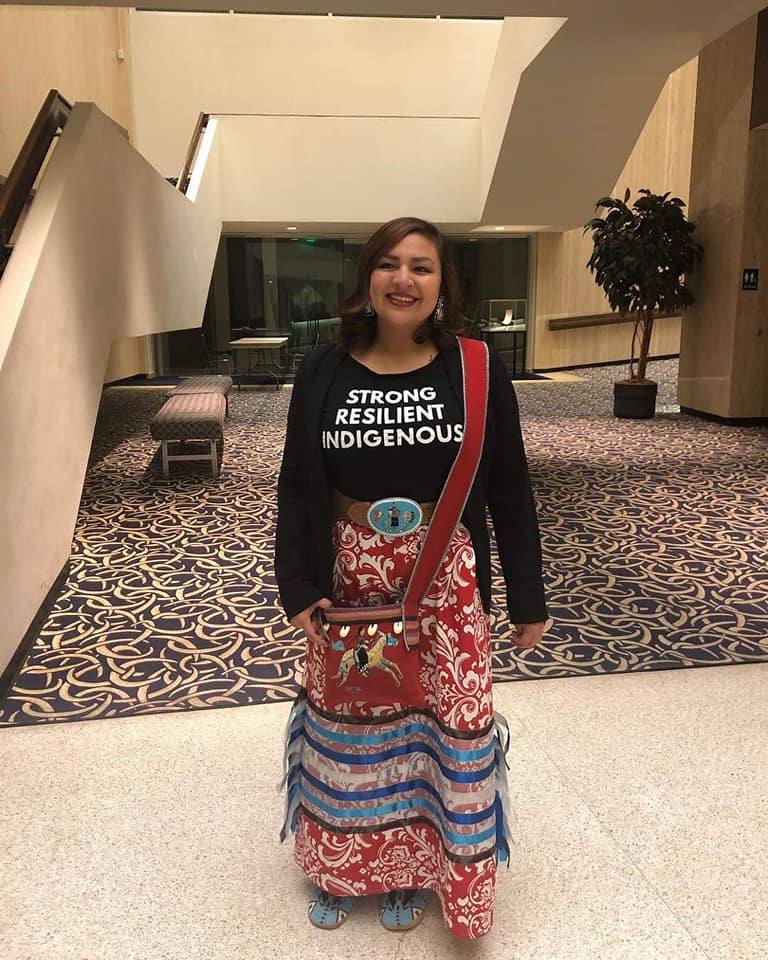 This generosity of the San Manuel Band of Mission Indians enabled the Autry to grow the repatriation team over the last two years by hiring Courtney Little Axe as our new Repatriation Assistant. The Autry has been very fortunate to benefit from the creativity, consideration, and critique that Courtney Little Axe brought to our repatriation program. The following piece by Courtney Little Axe illustrates the valuable perspective she brought to these efforts. We strive to always be learning and growing as we directly address the injustices that led to these collections arriving at the museum in the first place and we deeply appreciate the San Manuel Band of Mission Indians for providing the support we needed to move forward.
---
Courtney Little Axe Reflects on Joining the Repatriation Team: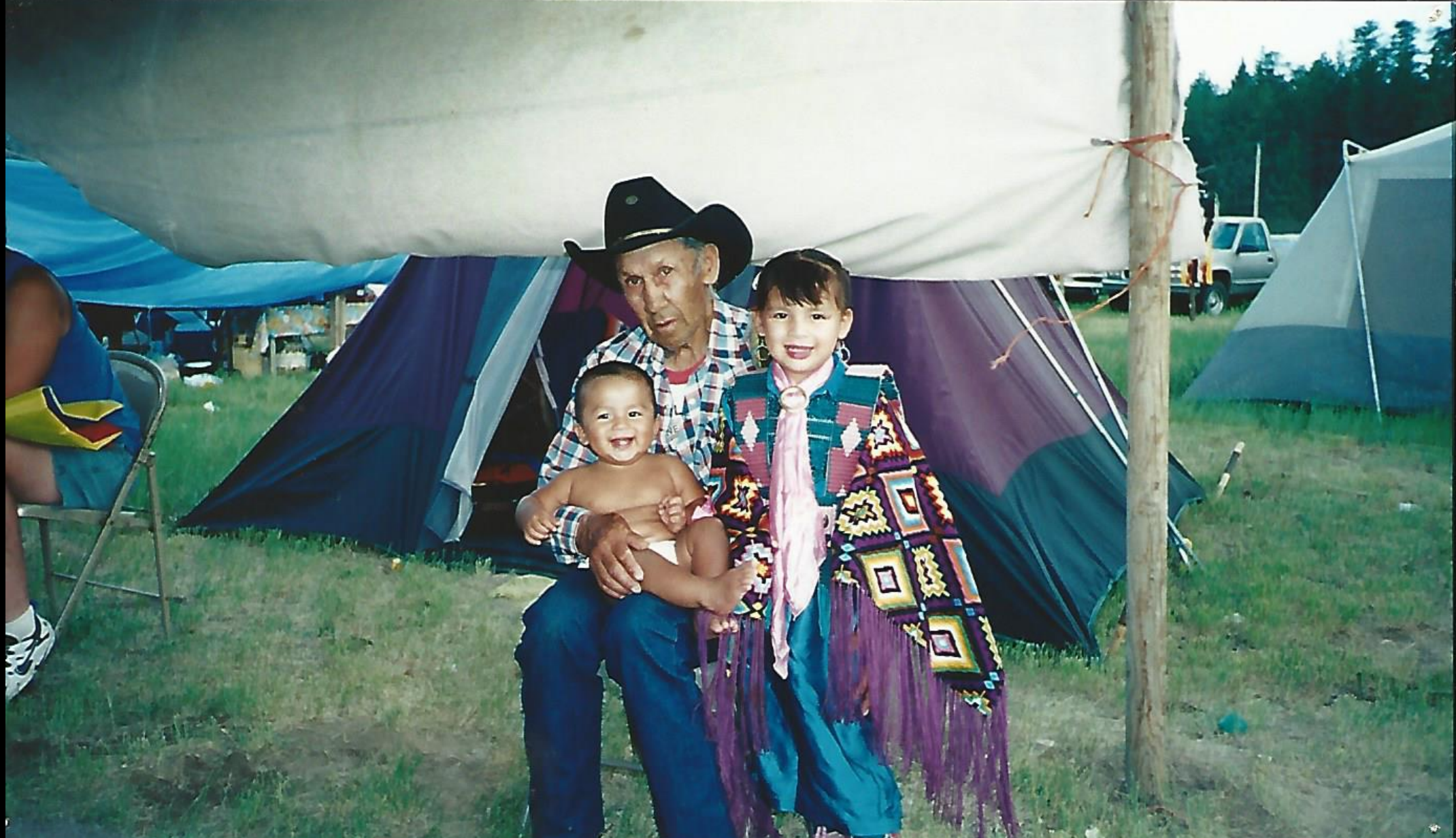 As I drove down the icy Montana interstate with my car packed to the roof with my belongings, I began to imagine the adventures that lay ahead of me. I was making my way to a foreign territory that I had never stepped foot in; Tovaangar, the homelands of the Tongva people, or so-called "Los Angeles." My new job was set to begin the next day at the Autry Museum of the American West as the Repatriation Assistant. As I imagined what this new environment would be like, a sudden thought popped into my mind:
How many times have I even stepped foot in a museum when I was growing up?
My brain quickly rummaged through flashbacks of my childhood and unpacked memories that had been hidden in the back of my mind for years. The answer was a grand total of four times.

I thought about my initial childhood experience of visiting a natural history museum on an elementary school field trip in Lawrence, Kansas, and vivid memories began to flood in. I distinctly remembered the feeling of the brisk fall air caressing my tiny hands and face as I hopped off the school bus with my classmates. I looked upward at the front of an enormous old limestone building as my classmates and I followed our teacher to the front door. We shuffled into the building while the teacher counted us one by one. The distinct smell of the building triggered an unfamiliar sense of uneasiness within me, and I felt apprehensive upon entering. We walked into the first exhibit where there was an open room full of staged outdoor scenes behind glass. I became increasingly confused by the stuffed dead animals sitting in glass cases because I had thought that museums only displayed dinosaur bones. My preconceived notion of museums was the reason I was excited to visit because I had decided that I wanted to be a paleontologist when I grew up. As the museum tour continued to the dinosaur exhibits, one specific exhibit seemed out of place and stood out to me. It was a horse that was significant to the Battle of Little Big Horn, or what my people call Greasy Grass. This stuffed horse memorialized the 7th Cavalry and was basically worshipped by museum visitors from all over. This gave me a bizarre feeling because my people celebrated the defeat of the cavalry, but I felt like my classmates and teachers didn't see it the same way that I did. As I daydreamed about this experience, I quickly snapped back to reality and concluded that those specific memories were significant in influencing my perception of museums for the duration of my life.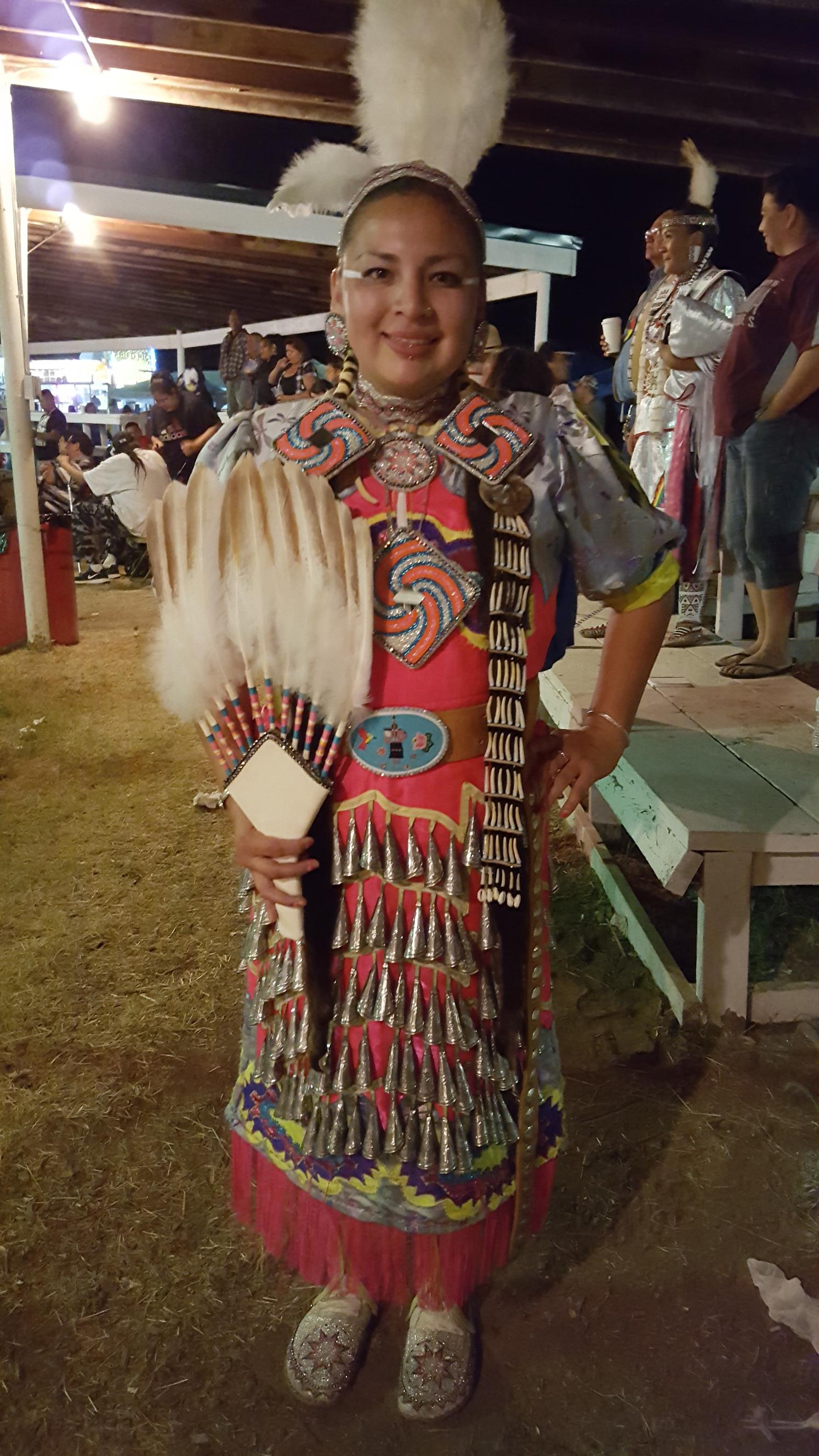 My family and I moved from Kansas to Montana during my second-grade year, and I grew up on the Northern Cheyenne Reservation until my sophomore year in high school. Growing up on the reservation was significant because I was surrounded by my culture and my community, but my people faced many hardships. One was that we had limited access to basic life necessities and had to travel 104 miles away to the nearest city to obtain supplies. Reflecting on those trips to the city made me realize that I had never thought about visiting a museum during the time we spent there. I had learned that many museums possessed Native items in their collections, but it did not make sense to me to unnecessarily spend money to gawk at Native American "artifacts" like the ones that my great-grandfather probably had sitting in his room. Despite my first couple of experiences with museums, my only other impression of them was from when they were portrayed in the media as a place for rich white people to visit. Even as a young child, I did not feel as though those institutions were made to include me in the audience. It felt more like they were made to put me on display as some sort of magical creature and not a human being living an hour and a half away. These thoughts created a subconscious barrier in my mind, which in turn led me to believe that I was not welcome in those spaces.
Throughout the duration of my Repatriation position, I have benefited a great amount from reflecting on those specific childhood memories. I may not have directly understood why I felt the way I did about museums as a child, but now it is clear. It all boils down to the need for tribal consultation. I do not want Native children to feel the way that I did. I want museums to be a place where they can go to experience a correct depiction of themselves. I want them to feel proud when the stories of their people are being told correctly. I want them to feel like they belong and that they have the power to influence museum practices. When thinking about my place in the museum and how I can achieve those goals, there are difficult questions that come to my mind: What role do museums have in building the bridges for Native children to be valued within the institution? How can I promise anything to Native youth when museums still have ownership over their Ancestors in the collections? How can we claim to be inclusive of all peoples, but remain stagnant or slow-moving in the repatriation of those Ancestors? As museums, we have an ethical obligation to tribes, and we must take the initial steps to mend our relationships with them, before any significant progress can be made.
To begin the rehabilitation process between museums and Indigenous people, there must first be a recognition of the dark history of museum practices. Institutions around the country are beginning to acknowledge the destruction that their misdeeds caused to tribal peoples. Acknowledging the unethical practices allows for visibility of Indigenous peoples within museums. For generations, the collecting practices were seen in the public eye as preservation efforts, but the Indigenous perspective was conveniently omitted. It is ironic that the practices of preserving a specific culture excluded the very people it was supposed to represent. Including Indigenous perspectives provides a platform for them to tell their own stories. Throughout generations, museums have contributed to stereotypes and the erasure of tribal cultures. Society often perceives museums as educational hubs that they can visit to learn about various subjects. When improper information is relayed to the audience, it is detrimental to the living cultures that the museum is attempting to exhibit. By opening the platform up and actively listening to tribal nations, institutions have a chance to repair the destruction they have caused. Acknowledging the raw truth is vital when beginning the process of healing. Given the current events in the United States, now is a great opportunity to process and self-reflect on how institutions handle perspectives other than their own and how they can be more honest when telling the stories of people of color. The nation is taking a hard look at itself and the way people of color are treated within society and has finally begun to acknowledge the racist roots. Without the acknowledgement of wrongful acts, there will not be progress towards complete inclusivity.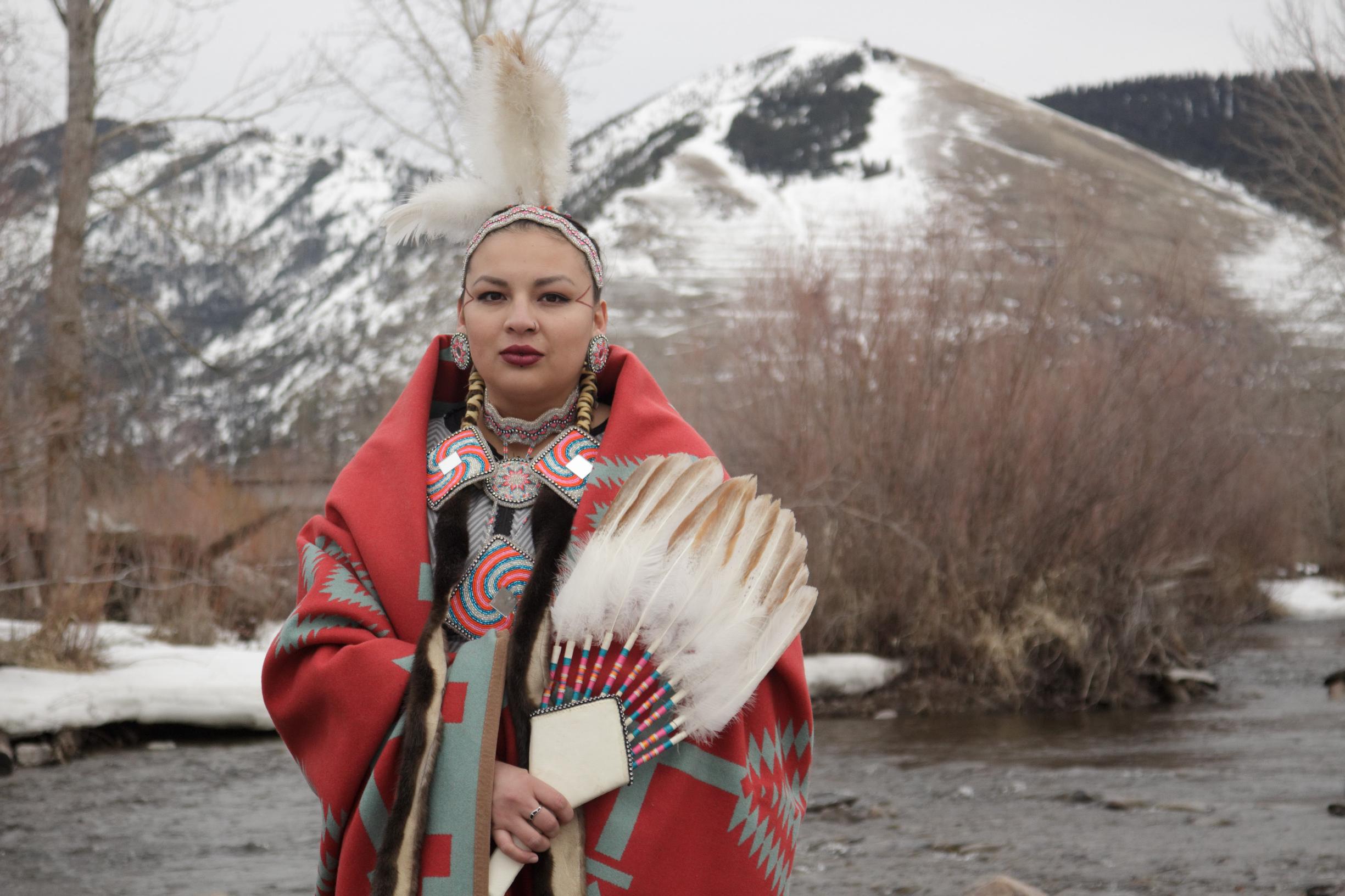 My experience within the museum field has led me to think deeper about the areas that need improvement, pertaining to proper representation and inclusivity of Indigenous people. Being hired as the Repatriation Assistant was my first official step into a museum career, and I quickly learned that my perspective was valued. I was encouraged to utilize my knowledge as a Northern Cheyenne and Absentee Shawnee woman for different aspects of the museum. Although the move to Los Angeles from a small reservation in Montana was not an easy task, I am grateful that the Autry had the confidence in my ability to do so. Indigenous perspectives and worldviews are different than Western perspectives, so learning how to balance living in a large city while maintaining my traditional lifeways was the most challenging part. However, I feel that this position was quite beneficial for me, the Autry, and various tribes alike, and I am thankful that I was chosen as the person to fulfill the duties.
Throughout the two years I worked as the Repatriation Assistant, I was able to establish meaningful relationships with tribal and cultural leaders from different Nations, as well as helping the Autry to move forward with their repatriation efforts. My experience was nothing short of amazing because of the wonderful, goal-oriented individuals I was blessed to be working alongside. My hope is that one day the Repatriation department  can grow larger and eventually establish more programs to engage with Native people, especially the youth. It is crucial to continue nourishing the relationships that are established with tribes through repatriation and I hope that the Autry can continue to forge a path forward.