Native Voices at the Autry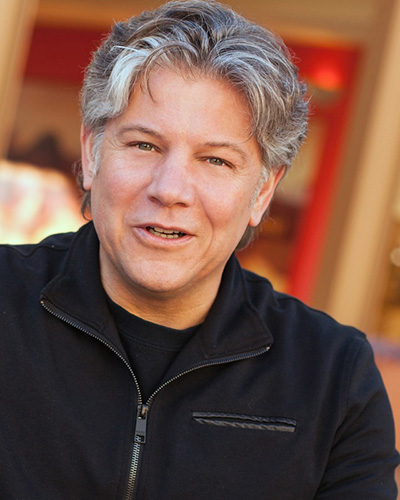 Randy Reinholz (Choctaw) / Producing Artistic Director and Co-creator of Native Voices at the Autry
Randy Reinholz, an enrolled member of the Choctaw Nation of Oklahoma, is founder and Producing Artistic Director of Native Voices at the Autry, the nation's only Equity theater company dedicated exclusively to the development and production of new plays by Native American, Alaska Native, Native Hawaiian, and First Nations, playwrights. In 2019-20 NVA celebrates its twenty-fifth anniversary of developing, producing, and touring critically acclaimed theater to advance the Native narrative for social change. Reinholz has worked diligently to put the Native voice at the center of telling the stories of Native people on the American stage. He is an accomplished producer, director, actor, playwright and activist. Off The Rails, his bawdy and irreverent adaptation of Shakespeare's Measure for Measure had its world premiere and a sold out run at the Oregon Shakespeare Festival with Bill Rauch directing in 2017. His current play, Design Sense is set in Whitefish, Montana. Reinholz has produced more than 30 scripts and directed over 60 plays in the United States, Australia, Mexico, England, and Canada. He has received the Playwrights' Arena's Lee Melville Award, a MAP Grant, a McKnight Fellowship, the LA Drama Critics Circle Gordon Davidson Award and numerous grants from the NEA, Ford Foundation, Shubert Foundation, City of LA Cultural Affairs, Disney, Sony, and LA County Arts Commission. Reinholz is Vice President of the National Theater Conference, an inductee to the College of Fellows of the American Theatre, on the National Advisory Board for the Valdez Last Frontier Theatre Conference, and the La Jolla Playhouse Leadership Council. He served on the Los Angeles County, Cultural Equity and Inclusion Initiative Advisory Committee, and ATHE's (Association of Higher Education) National Leadership Institute, Leadership Transition Team where he continues to serve as a faculty mentor. He is a founding member of the Fund for an Equitable Theatre Ecology (FETE) a Think Tank facilitated by the Equity, Diversity, and Inclusion Institute (a partnership of TCG and artEquity), the National Cultural Navigation Theater Project, and is a Core Partner of ArtChangeUS: Arts in a Changing America a five year initiative based out of the California Institute of the Arts. Reinholz is a tenured Professor at San Diego State University, where he served as Head of Acting from 1997-2007, Director of the School of Theatre, Television, and Film from 2007-2012, and Director of Community Engagement and Innovation for the College of Professional Studies and Fine Arts from 2012-2015. He holds an MFA, Cornell University; BA, William Jewell College.
---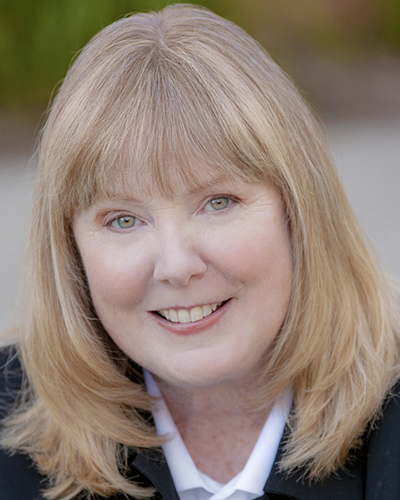 Jean Bruce Scott / Producing Executive Director and Co-creator of Native Voices at the Autry
Jean Bruce Scott, founder and Producing Executive Director of Native Voices at the Autry, has spent over 25 years developing new plays, including more than 200 by Native American playwrights. For Native Voices she has produced 26 plays (including 22 world premieres) in 39 productions, 25 New Play Festivals, 8 Short Play Festivals, 16 Playwrights Retreats, numerous national and international tours, more than 230 workshops and over 275 play readings. She was co-creator of the Native Radio Theater Project, a collaboration between Native Voices and Native American Public Telecommunications which produced 15 radio plays and the Alaska Native Playwrights Project mentoring more than 28 Alaska Native playwrights.  In 2014 Scott was instrumental in formalizing the Native Voices Artists Ensemble to mentor and support outstanding and promising Native American writers, actors, directors, designers, stage managers, dramaturgs and producers.  Her illustrious background includes extensive theatre credits and serving as president of Sine Bahn Productions, an independent production company noted for developing screenplays, teleplays, and stage plays. She is familiar for numerous lead and recurring acting roles on Days of Our Lives, Magnum, P.I., Port Charles, Newhart, Matlock, Airwolf, and St. Elsewhere, and for having guest starred on a multitude of other series and television movies. Scott has received a McKnight Fellowship, a Map Grant, a Ford Foundation Grant, numerous NEA grants, the Playwrights Arena's Lee Melville Award, and in 2019, the LA Drama Critics special lifetime achievement award - The Gordon Davidson Award for distinguished contribution to the Los Angeles theatrical community. This is only the third time the Gordon Davidson award has been granted since its inception. Scott is on the Leadership Board of the Theatrical Producers League of Los Angeles, Large Theatres, the Valdez Last Frontier Theatre Conference National Advisory Board and is a member of the National Theatre Conference, New York. She is a member of AEA and SAG/AFTRA.
Native Voices at the Autry Advisory Council Members
David Burton is the board chair of City Garage, a theatre company in Santa Monica specializing in contemporary European and American plays as well as original company work.  He also serves on the board of Arts for LA, an organization that advocates for public engagement and diverse investment in the arts as key components in creating healthy, vibrant communities. He previously served as the Senior Director of the Autry's Institute for the Study of the American West and Managing Director of Native Voices at the Autry.
Tonantzín Carmelo (Gabrielino Tongva, Mexica) is an award-winning actress and a Screen Actors Guild nominee for her lead role in Steven Spielberg's miniseries Into the West. Her numerous theatre, television, and film credits including Imprint, a supernatural thriller produced by Chris Eyre and Linn Productions.
Duane Champagne (Turtle Mountain Band of Chippewa) is Professor of Sociology at UCLA and from 1991 to 2002 was director of the university's American Indian Studies Center. Professor Champagne has authored or edited over 100 publications and was editor of the American Indian Culture and Research Journal from 1986 to 2003.
José Cruz González is a playwright, director, and Professor of Theatre at CSU Los Angeles. He  has written for PAZ, the Emmy Award–nominated television series produced by Discovery Kids for the Learning Channel and was a recipient of a 2004 TCG/Pew National Theatre Residency grant. He is a member of the Dramatists Guild of America, TYA/USA, and an Associate Artist with Cornerstone Theater Company and Childsplay. 
Scott Kratz is currently Vice President for Education at the National Building Museum, leading the Public Programs and Youth Education departments. He served as Director of Programs at the Autry National Center from 1999 to 2005, overseeing the development of Native Voices at the Autry and serving as producer or associate producer for its Equity productions.
Oliver Mayer is an internationally produced playwright and Assistant Professor of Dramatic Writing at USC School of Theatre. He is the author of numerous plays, including Joe Louis Blues, produced at the Tiffany Theaters and LATC in Los Angeles, and Blade to the Heat, which has been performed in acclaimed productions around the world.
Bill Partlan is Associate Professor, Directing, at Arizona State University and the artistic director of Triple Espresso LLC in Minneapolis. He has directed for National Public Radio's Earplay series and is known for his work with new plays and playwrights including Alan Ball, Lee Blessing, and John Patrick Shanley.
Kalani Queypo (Blackfeet, Hawaiian) is an actor, writer, director, and producer. His acting includes roles in the Oscar-nominated film The New World and the Emmy Award–winning miniseries Into the West. He has written and directed his first short film, Ancestor Eyes, which has won the following Awards: RIIFF, AOF, 2nd Place at TRMF, and the IF USA, Indie Fest USA.
Paula Starr is Executive Director of the Southern California Indian Center. An enrolled member in the Southern Cheyenne and Arapaho tribes, she has experience as a professional educator with a background in theatre.
Marjorie Tanin (Tewa, Hopi, and Kiowa) is an actor, a casting/technical advisor, and a consultant on television programs and feature films dealing with Indigenous subjects. She is former co-chair of the Native American Subcommittee of the Screen Actors Guild.
Native Voices is Sponsored By
ACTORS' EQUITY FOUNDATION • DAVID CARTWRIGHT • DEPARTMENT OF CULTURAL AFFAIRS, CITY OF LOS ANGELES • EDISON INTERNATIONAL • JOYCE AND DAVID EVANS • LOS ANGELES COUNTY DEPARTMENT OF ARTS AND CULTURE • NATIONAL ENDOWMENT FOR THE ARTS • THE NISSAN FOUNDATION • PETER GLENVILLE FOUNDATION • JEAN BRUCE SCOTT AND RANDY REINHOLZ • SAN MANUEL BAND OF MISSION INDIANS • SEELEY W. MUDD FOUNDATION • SHUBERT FOUNDATION, INC. • SONY PICTURES ENTERTAINMENT • SOUTHERN CALIFORNIA GAS COMPANY • U.S. BANK • THE WALT DISNEY COMPANY