See you on the Autry Lawn!
June 11-12, 2022
Schedule Tickets Information for Artists
We have missed the friendships, the warmth, and the vitality this signature event brings to our campus and can't wait to see you all again.

Buy your Marketplace Passes Today
Introducing the Weekend Pass!
You and your family can enjoy every part of Marketplace with the Weekend Pass. Only $75.00.
Purchasing a Weekend Pass provides the following benefits for two adults and all the children in a household under the age of 18:
Admission for 2 adults and all children under 18 to American Indian Arts Marketplace on Saturday, June 11 and Sunday, June 12. (Passholders can attend both days.)
Complimentary breakfast with the artists at the Autry Members Breakfast on Saturday at 8:30 a.m.
Early entrance to Marketplace tent at 8:30 a.m. on Saturday, June 11 before the public.
Admission to the Native Voices at the Autry's 28th Festival of New Plays on Saturday and Sunday at 2:30 p.m.
Admission to the 2022 Sundance Institute's Indigenous Short Film Tour on Saturday and Sunday at 12:00 p.m.
A 10% discount at the Autry Store on Marketplace weekend and year-round.
Free admission to the Autry Museum all year long as a Family Member.
Special invitations to Members-only events.
Individual Tickets:
Single-day tickets are on sale now for $14.00. Tickets include:
·Admission for one adult to American Indian Arts Marketplace.
·Autry Museum admission that day.
Seniors (ages 60+) and Students (ages 13-18, or 18+ with ID): $10.00
Children (ages 3-12): $6.00
Autry members, children ages 2 and younger, and veterans and active-duty military (with ID) are always free at the Autry.
---
Why the change in seasons?
Given that brush and forest fires have impacted the last two Marketplaces, there is no denying the impact climate change—and the extended fire season that is now autumn in Southern California—have had on this festival. Shifting this event to late spring will allow the festival to continue to grow and thrive, in a season and weather better suited for everyone's comfort and enjoyment.
We look forward to welcoming you in June to celebrate contemporary and traditional Native art forms at the Autry Museum of the American West's thirty-first annual American Indian Arts Marketplace where you can purchase one-of-a-kind artwork, jewelry, and fashion, and attend live theatrical performances from Native Voices, the Autry's resident theatre company.
---
ARTISTS Click HERE for more Information
Questions or Inquiries Click HERE
Click HERE for Artist Directory
---
Schedule
SATURDAY, June 11
8:30 a.m. – 9:30 a.m. Members Early Bird Shopping
10:00 a.m. – 5:00 p.m. Marketplace and museum open for general admission
12:00p.m. - 1:45 p.m. Sundance Institute Indigenous Short Film Screenings with introduction by Adam Piron, Director of the Indigenous Program at Sundance Institute
1:00 p.m. – 4:30 p.m. Family stage performances by Terry Goedel & Family; Wild Horse Singers & Dancers in Heritage Court
2:30 p.m. – 5:30 p.m. Native Voices reading of Bad Medicine by P.C. Verrone followed by audience talk back with the playwright
SUNDAY, June 12
10:00 a.m. – 5:00 p.m. Marketplace and museum open for general admission
12:00 p.m. – 1:45 p.m. Sundance Institute Indigenous Short Film Screenings w/intro
1:00 p.m. – 4:30 p.m. Family stage performances by Terry Goedel & Family; Wild Horse Singers & Dancers in Heritage Court
2:30 p.m. – 5:30 p.m. Native Voices reading of Four Women in Red by Laura Shamas followed by audience talk back with the playwright
---
American Indian Arts Marketplace Sponsors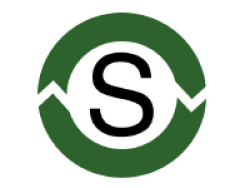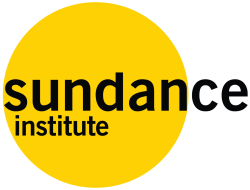 JACKIE AUTRY • ALI BASTANI • DAVID CARTWRIGHT • THE CORCILLO FAMILY • DAVID DEROSA • SNOWDY DODSON • LESLIE AND AARON KERN • NISSAN FOUNDATION • JODIE AND JIM REA • SHARON ROGERS • BRENDA, GARY, AND HAYLEY RUTTENBERG • LORA A. AND ROBERT U. SANDRONI • SIDNEY STERN MEMORIAL TRUST • SUNDANCE INSTITUTE • LYNN AND STEPHEN VALBUENA • MARY BETH AND W. RICHARD WEST, JR. • DAVEY WILLIAMS